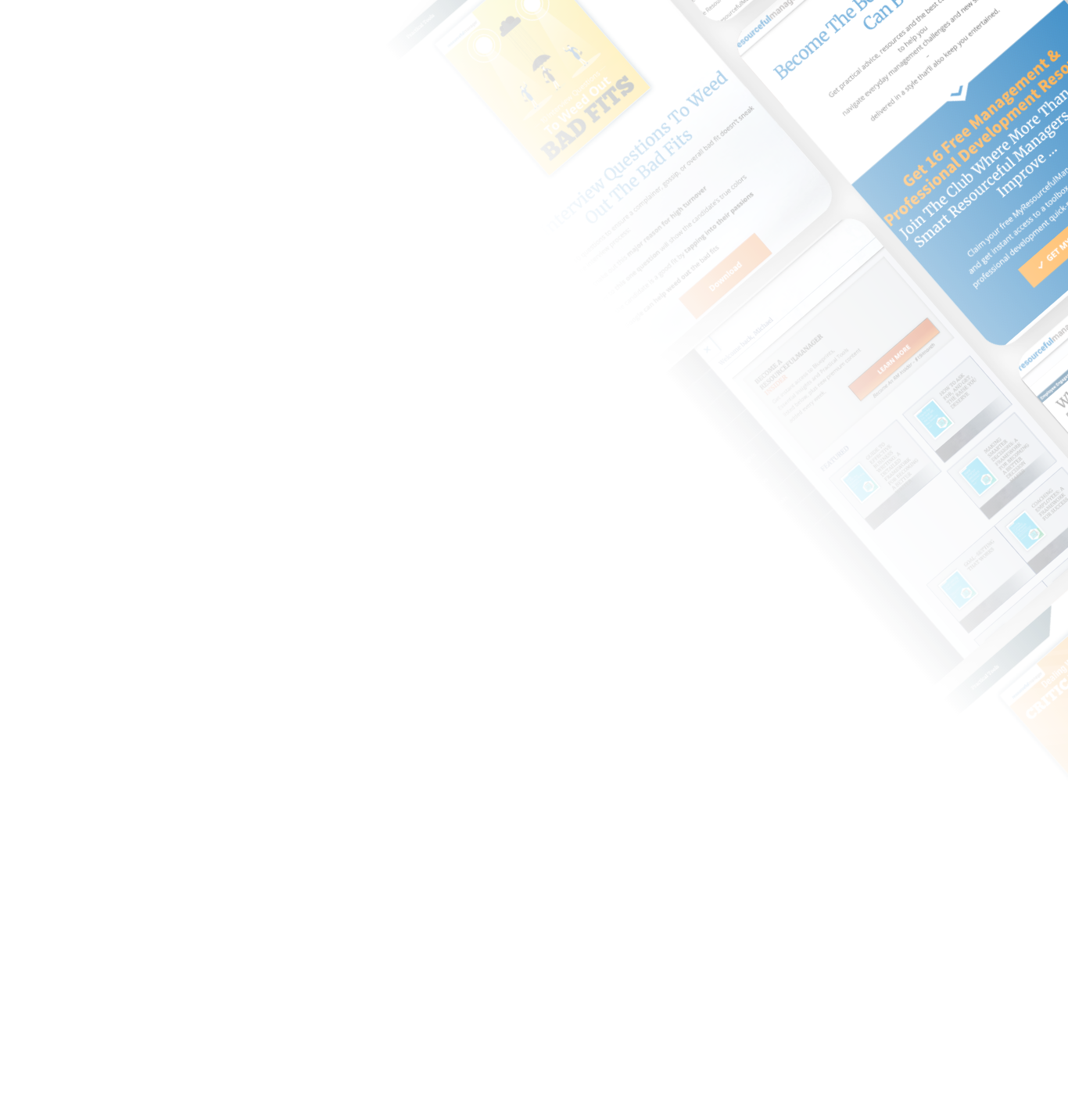 ResourcefulManager provides practical advice, research-based insights, training and tools any manager, aspiring manager or executive can use to solve management and business problems – and tackle difficult situations with employees – delivered in a style that'll also keep you entertained.
Major topics covered:
Leadership
Staff Management
Employee Engagement
Performance Management
Professional Development
Hiring
"When confronted with an issue I have a place to go to make sure I consider everything. Forms are there so I don't have to make up my own. Helpful topics to read to make me think about things I haven't considered in the past."
James Snyder
NPL Dedicated, LLC
Management Audience Profile
If you're a marketer targeting Management professionals, ResourcefulManager is where your potential customers are. Our comprehensive database gives you access to a Management audience that is eager for solutions to their management challenges.
1.1 Million
Marketable Management database
"Great information. Keeps me from reinventing the wheel. So worth the investment. Best deal for the money by far."
EILEEN SUBINSKY CPM®
Director of Property Management
Barvom Group