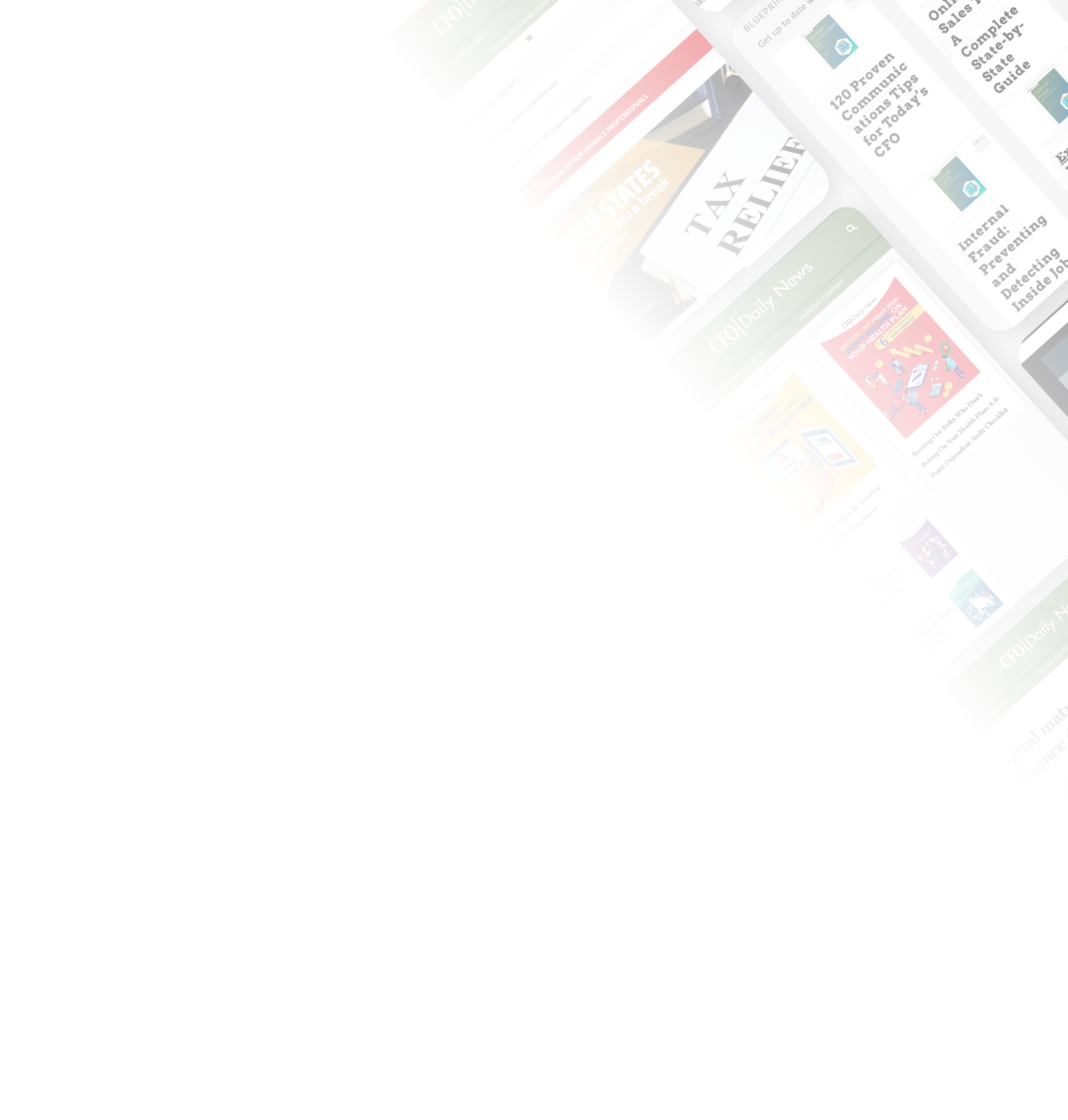 Resourceful Finance Pro delivers the latest business finance news, insights and proven strategies to help finance professionals grow revenue, control costs, increase profitability, and keep your company in compliance with IRS and other federal and state regulations.
Major topics covered:
Accounting
Accounts Payable
Payroll
Benefits & Compensation
Credit And Collections
Finance Technology
Strategy
Budgeting & Forecasting
Cost Control
"Sharing with all my colleagues at work"
I attended the Beyond ROI: Streamlining Your A/P Department hosted by Resourceful Finance Pro. I found the presentation very useful and consistent with concepts I have heard previously about A/P optimization. I will be sharing the on-demand session with my colleagues at work.
John Vair
Director, Finance & Procurement
YMCA of Greater Seattle
Finance Audience Profile
If you're a marketer targeting Finance professionals, Resourceful Finance Pro is where your potential customers are. Our comprehensive database gives you access to a Finance market that is eager for solutions to their finance challenges.
603,300
Marketable Finance database
"Support from the whole team"
We partnered with Resourceful Finance Pro to create a custom webinar around AP Automation. Everything went really well and we appreciate all the support of your whole team from webinar production all the way through to client success. We are happy getting over 219 registrations and also two demo requests from a custom post event email.
Phil Grotto
Senior Marketing Campaign Manager
AvidXchange, Inc.