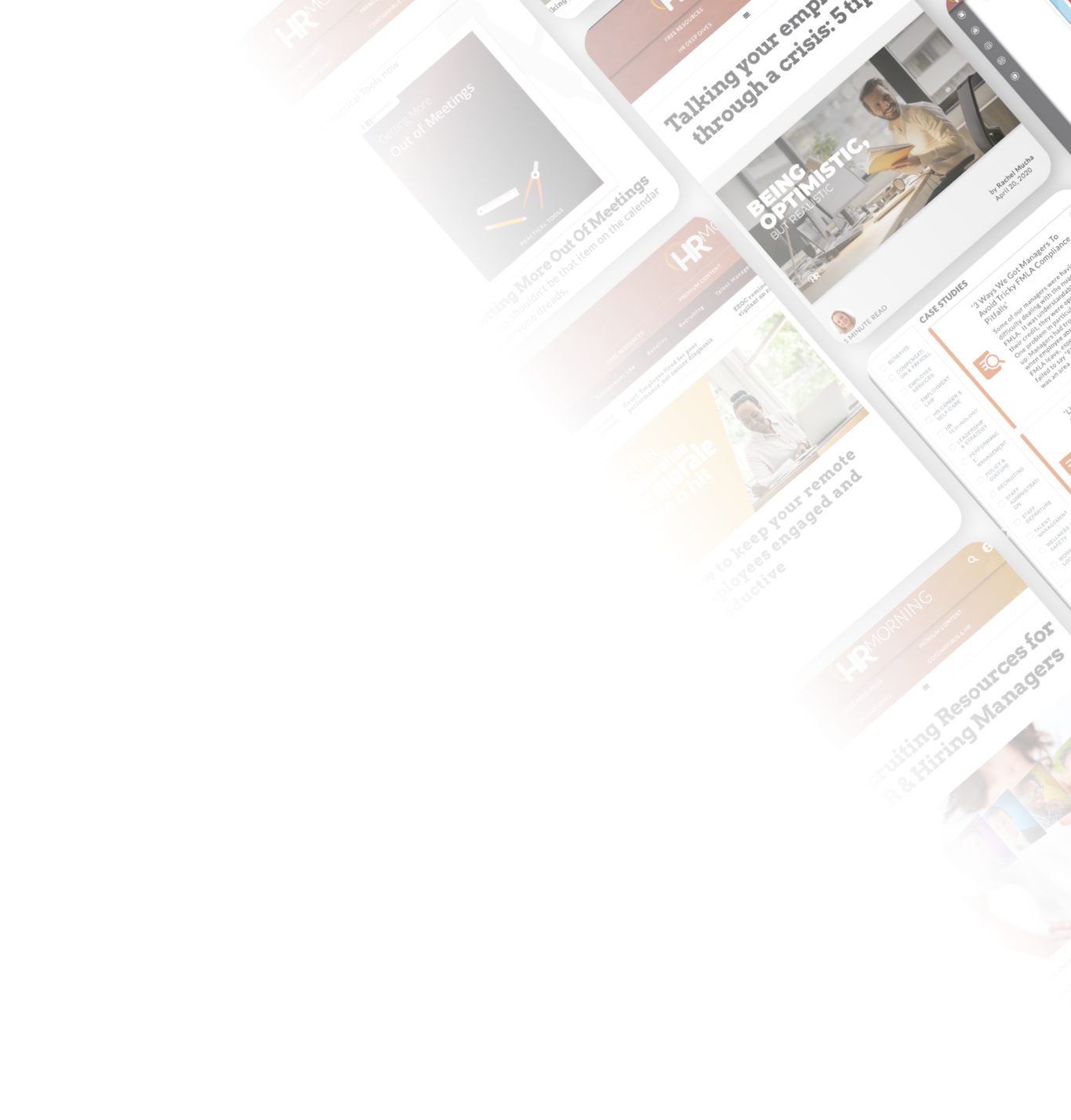 HRMorning.com keeps HR professionals informed and prepared by delivering reliable insights, practical tools, and high impact training that covers the most relevant HR topics, management principles and labor law changes.
Major topics covered:
Talent & Performance Management
Recruiting & Hiring
HR Technology
Employment Law
Benefits, Compensation & Payroll
"Beneficial, Informative and had real action items"
"I wanted to share that I receive a lot of webinar invites and attend almost daily different ones. This particular webinar was one of the most beneficial, informative and had real action items."
Brenda Lane Vice,
President,
JPW Industries
HRMorning Audience Profile
If you're a marketer targeting HR professionals, HRMorning is where your potential customers are. Our comprehensive database gives you access to an HR market that is eager for solutions to their HR challenges.
483,000
Marketable HR database
The HR Morning event was the ONLY one that produced positive ROI.
"We partnered with HR Morning to produce a completely turnkey webinar for us. They provided us with several speakers to choose from and we were so pleased with the experience and results that we are going to run another event this year using the same speaker as the audience feedback was strong. Of all the webinars we ran last year, the HR Morning event was the ONLY one that produced positive ROI, generating both future pipeline and closed sales. We closed two deals and already have one moving into a renewal."
Adina Miron,
Marketing Manager
eSkill