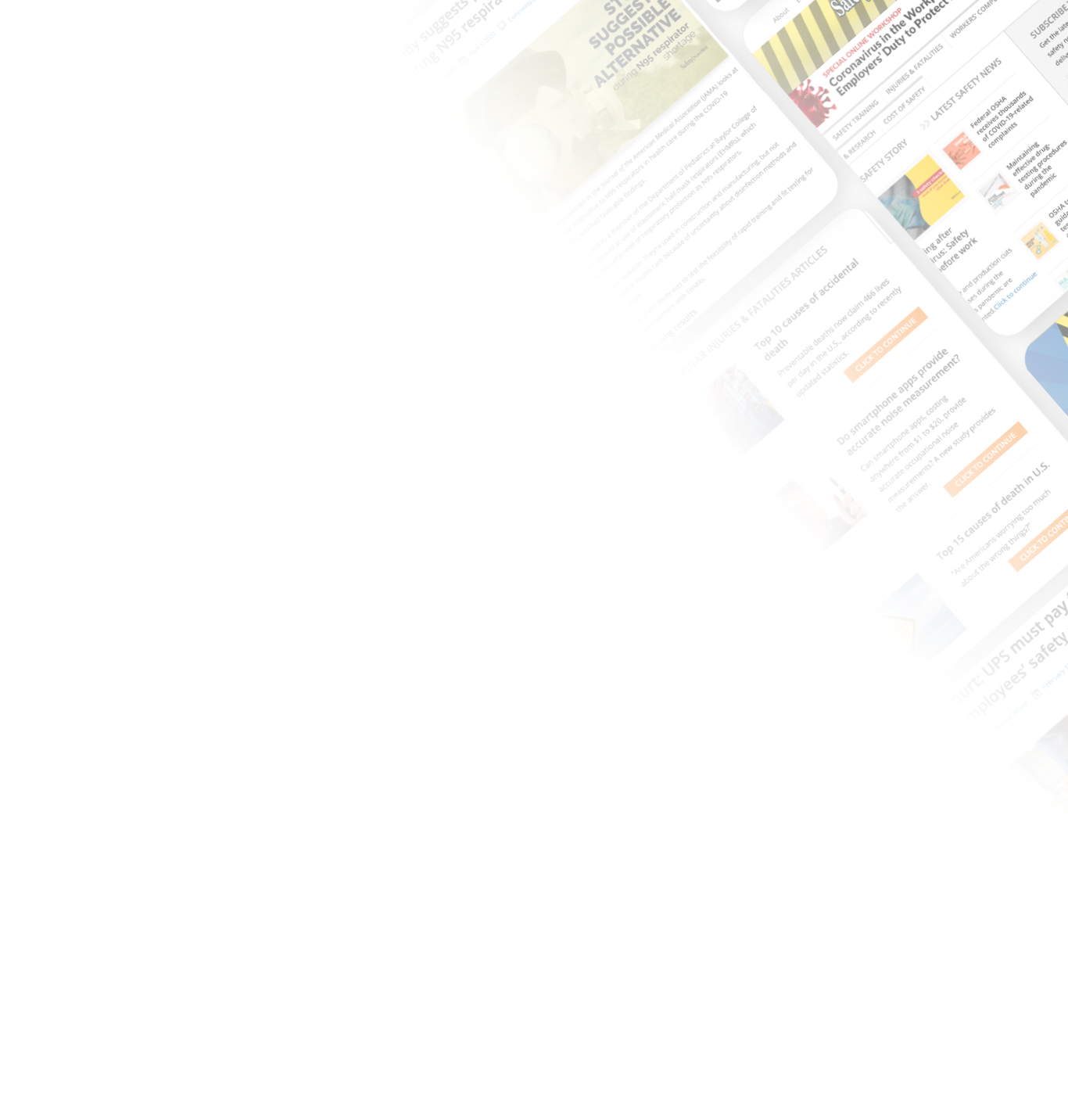 Safety News Alert keeps safety professionals up to date on the latest OSHA news and regulations, delivers effective safety training ideas, seasoned perspective and analysis of workers' comp cases and injury cases from other companies – all to help you keep your people safe and productive.
Major topics covered:
OSHA News
Safety Training
Worker's Compensation
Injury Prevention
Safety Leadership
"We've generated more than $100K of pipeline"
We typically sell 33% of pipe, so it's looking good in the short term. Plus, we'll keep the leads in long term nurture for more pipe down the road. You guys are officially the favorite lead source of my SDRs. They keep asking when Catalyst leads are coming in."
Valerie Riley
Director of Marketing
ITPROTV
Safety Audience Profile
If you're a marketer targeting Safety professionals, Safety News Alert is where your potential customers are. Our comprehensive database gives you access to a Safety market that is eager for solutions to their safety challenges.
258,000
Marketable Safety database
"We've landed at least one customer from most every campaign"
In the last 12 months, we partnered with Safety News Alert for 5 campaigns including both content syndication lead gen and webinars. I've generally been very happy with the leads we've gotten. The most recent webinar in particular was very successful for us and we've landed at least one customer from most every campaign we've done so far.
John-Paul Dull
Marketing Manager
Vector Solutions