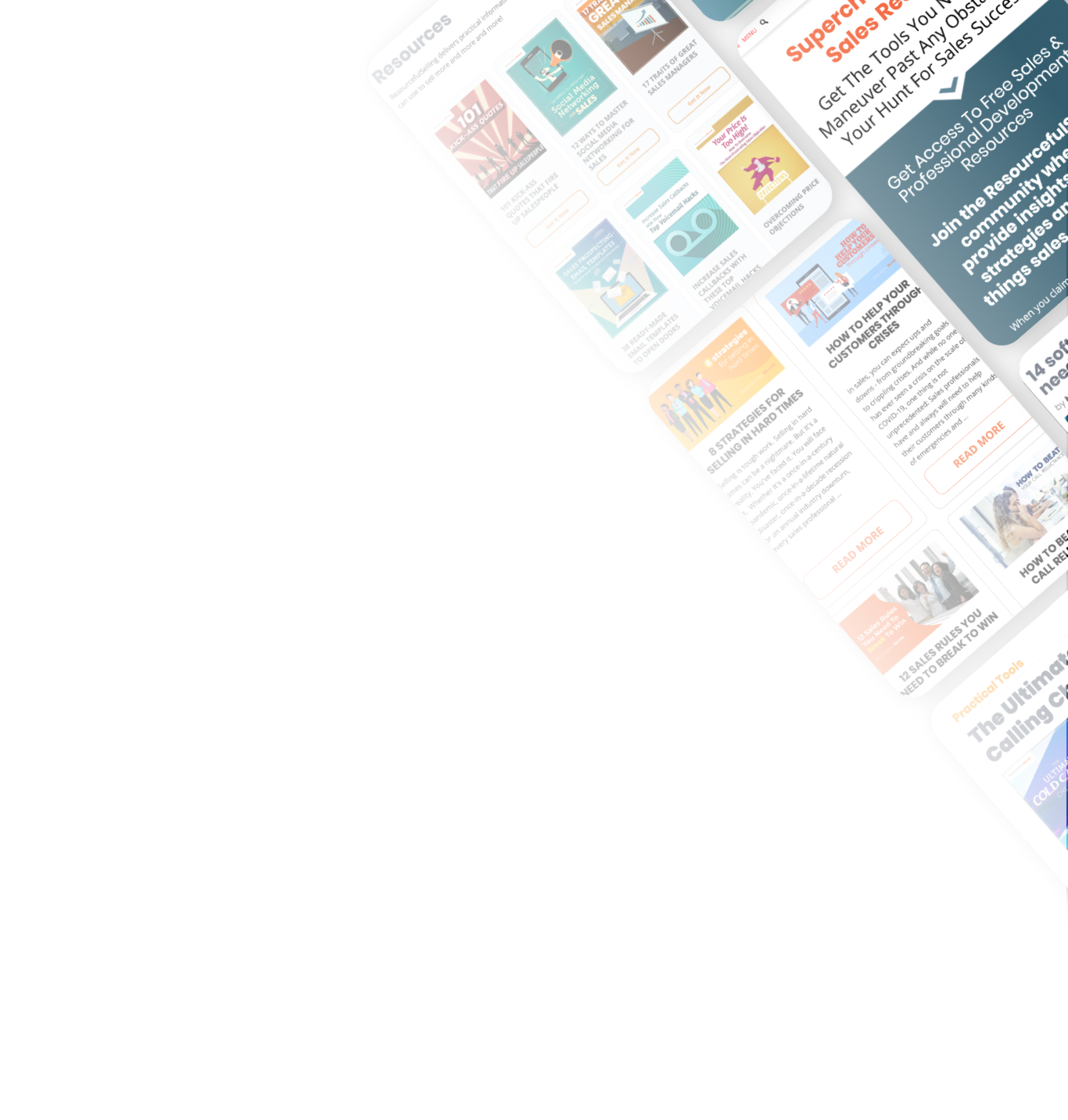 ResourcefulSelling helps sales professionals supercharge their results by researching, curating and distilling the most effective sales strategies, tactics and tools from industry experts, thought leaders and winning sales professionals – then delivering them in a way that's easy use and enjoyable to read.
Major topics covered:
Closing
Prospecting
Sales Calls
Sales Management / Leadership
Sales Operations
Sales Process
Sales Recruiting & Hiring
Sales Strategy & Methodology
Sales Tools & Technology
Sales Training
"Loving your Resourceful Selling content. I've probably read 10 articles this morning alone."
Mark Fershteyn,
CEO,
recapped.io
Sales Audience Profile
If you're a marketer targeting Sales professionals, Resourceful Selling is where your potential customers are. Our comprehensive database gives you access to a Sales market that is eager for solutions to their sales challenges.
770,051
Marketable Sales database